Attractive growth,
but beware of overtourism
The tourism and leisure industry, although strongly impacted by the crisis of recent years, currently has attractive growth prospects. They are driven in particular by a renewed household confidence in the future thanks to a more favorable economic context in Europe (falling unemployment rate and a return to growth in OECD countries), the developing middle class in emerging countries, new technologies leading to changes in economic models, improved legislative frameworks for housing rental and reservation platforms and the resilience of market stakeholders.
According to the World Tourism Organization (UNWTO), the number of tourists increased by 6% worldwide in 2018, reaching 1.4 billion visitors, and is expected to grow by 3 to 4% in 2019. According to the UNWTO, tourism accounts for 10% of world GDP and 1 in 11 jobs when direct, indirect and induced jobs are taken into account.
While France remains the world's leading tourist country (89 million visitors), tourism around the world is expanding and becoming diversified (territories that have long been isolated are opening up, such as China, Vietnam and southern Africa). But, with the exception of growing tourism in Asia, Europe remains the most visited region in the world, with 713 million tourists and an increase of 7% in 2018.
The democratization of tourism, combined with the opening of borders and the development of transportation, offers significant opportunities for creating value. The e-commerce leaders in this sector have understood this and are behind the overtourism phenomenon (online rental companies such as Airbnb and online booking platforms such as Expedia and Booking), which traditional players should be able to tap into if they adapt their products and services and succeed in creating a strong tourist identity (luxury tourism, entertainment tourism, green tourism, etc.).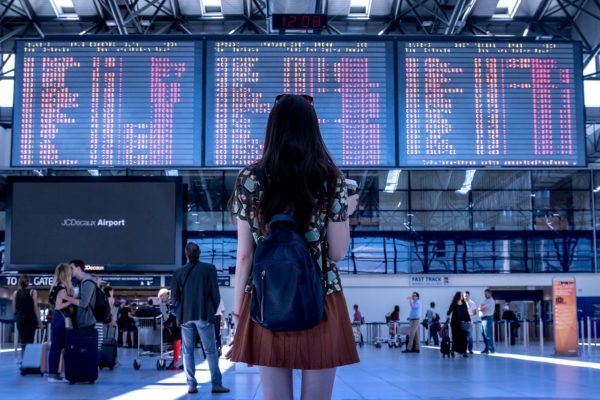 How to meet the challenges of the industry
Companies in this industry must constantly reinvent themselves and rethink their business models in view of legislative changes in many countries, new tourist behaviors, technological advances and the very rapid economic downturns inherent to the industry.
In addition, destination marketing, which until now has been carried out by public institutions, must be a strong line of development for private companies such as hotels, leisure centers and tourist service platforms.
Zalis assists companies in the industry with strategic consulting, M&A and digital transformation, enabling them to adapt their business to the challenges of the industry. Zalis teams can also get involved in your operations to help implement the chosen strategy.
LEISURE AND GAMES: Turnaround management and restructuring as well as operational and strategic support for a large French group, a leader in the casino sector.
Due to a change in legislation affecting the entire industry (smoking ban in casinos, identity checks at the entrance), attendance had dropped drastically.
In the context of several hundred million euros of acquisition debt with too short a deadline to repay the lenders according to the initial terms linked to the decline in the group's EBITDA, Zalis provided support to a leading group in the casino sector for 18 months and was able to:
Make it possible for the founding family to retain control of the group
Cause a change in management, moving away from family management
Pave the way for a minority fund that brought new money
Allow for debt restructuring combined with a plan to sell assets without time constraints
Lead to the emergence of a new business project
Zalis's experience in the entertainment industry and its expertise in rescuing companies were put to good use through a multidisciplinary team of around ten employees working long term. The group has since started to grow once again, jobs were maintained, creditors were fully repaid and the group has rebounded.
HOSPITALITY: Operational management in crisis situations, restructuring, sale of a hotel to a large international group.
A real estate group that owned a large Parisian palace was in the midst of a shareholder battle and had called on Zalis to regain operational control of its entire establishment. After securing the perimeter, Zalis actively participated in the operational management of the crisis phase and allowed the shareholder's exit through the sale of the hotel.
Zalis's experience in operational crisis management made it possible to successfully complete the group's reorganization process with a view to selling it to a major international group. The agile and efficient management of this mission enabled the completion of the sale process in a timely manner that was satisfactory to all stakeholders.
TOURISM: Strategic reorientation of a first-class tour operator, management of a crisis between shareholders, interim management and operational turnaround management.
Given a tense competitive environment, a delay in adopting digital technology and a conflict between family shareholders, the group had experienced its first financial losses. Zalis intervened to support the group in this transition period by assigning an interim manager (CEO) who made it possible to:
Redefine the company's business strategy
Open the capital to a new investor
Solve the shareholder crisis
Relaunch the company's activity