The strength
of our international network
Our expertise is based on a comprehensive understanding of activities
Making acquisitions, raising capital as part of a growth strategy or selling your business requires not only knowledge of the institutional, financial and industrial players likely to support you in your projects, but also specific financial expertise.
Zalis's expertise in mergers and acquisitions and origination was developed through our restructuring mandates and then diversified through our participation in strategic repositioning schemes and, more generally, other complex situations.
Because a capitalistic endeavor doesn't just involve financial matters, we devote a significant amount of time and resources to understanding your business, your business and its market in order to evaluate the best options to make your project successful.
In France, Zalis SAS is a member of the CNCEF PATRIMOINE, association approved by the AMF, under ORIAS number 13000318.
Our solution: an industrial project and proximity to stakeholders
In order to properly carry out an operation, Zalis makes it a point to select and work with the best partners in complete discretion and with maximum transparency. We also rely on our tactical, financial engineering, project management and negotiation skills.
Much more than just M&A support, we jointly develop a real industrial project with the shareholders and/or management of a client business. This is how we best develop build-up projects, mergers and origination.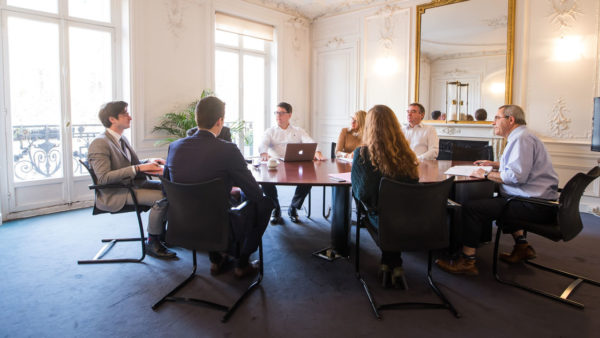 Financial, industrial and strategic expertise
The joint work and recurring collaboration of our financial and sectoral experts enable us to foresee financial, strategic and industrial problems as well as market opportunities. We can then propose the most appropriate solutions for your project.
Tailor-made comprehensive support
Each project is unique and each situation must be analyzed with its own specificities. This is why Zalis works with you to set out the actions that will promote your project's success according to your expectations and needs (industrial, financial, wealth management and legal). Our experts work closely with you and focus on sharing the knowledge required to fully understand the challenges inherent to these types of operations.
The ability to mobilize a vast international network
Zalis can rely on its network that spans about 20 countries around the world. In particular, Zalis has entered into a partnership with GlassRatner Advisory & Capital Group (USA), specialized in M&A, origination and due diligence. Zalis is also a member of the BTG Global Advisory alliance. Through this network, Zalis has privileged partners in Canada, USA, Brazil, India, Australia, Singapore, New Zealand, South Africa, UK and Germany.
Defining a build-up project
Build-up, a growth strategy based on acquiring other companies in the same sector, is a complex endeavor. A build-up project includes many factors that need to be pinpointed before any acquisition: What is the goal of this external growth and what are the pitfalls to avoid? Such a project can, of course, be based on the desire to increase market share, for example by acquiring a competitor. It can also be part of a product diversification strategy or one to dominate a geographical area.
By understanding your industrial strategy, Zalis can help you identify targets that can meet your expectations in terms of external growth thanks to its expertise in many sectors, its national and international network and its experience in M&A.
Joint development of a growth project
Beyond defining a build-up project, Zalis can assist you in developing a growth project. As identifying a target may not be sufficient, an external growth project requires taking other factors into account: Will there be industrial synergy? Are the two companies compatible in terms of operating methods, organizations, and technological progress? What about the skills of their employees? What can the hidden costs be? With its expertise in strategic consulting, M&A and the operational implementation of change, Zalis can assist you in developing your build-up project.