For a strategy
adapted to your business
Since 2001: Our strategic expertise has helped hundreds of companies
Today, companies are constantly forced to reinvent themselves. Entire economic sectors are faced with disruption and the need to adapt their business models. In a highly competitive world where every business can be improved, strategy consulting is the driving force behind effectively and efficiently living up to long-term commitments. Our role is to support executives in their judgements and strategic decisions.
Since 2001, Zalis, an expert in helping companies deal with change, has been working with clients in the areas of growth management, strategic repositioning, reorganization and digital transformation.
Our teams are composed of senior consultants with more than 15 years' operational experience in many different occupations (general management, finance, human resources, etc.) and industries. They can also rely on our extensive network both in France and abroad.
Our solution: A strategic vision with an operational impact
Because the best strategy is one that can actually be implemented, Zalis approaches all strategic assignments by considering a company's particularities and its current and future ability to transform theory into practice, taking into account the people involved.
While the issues that we help our clients with are many and varied, certain themes come up frequently:
Flash strategic diagnosis
Strategic repositioning
Organic and external growth strategies
Growth management
Innovation strategies
Sectoral analysis and competitive benchmarking
Operational performance improvement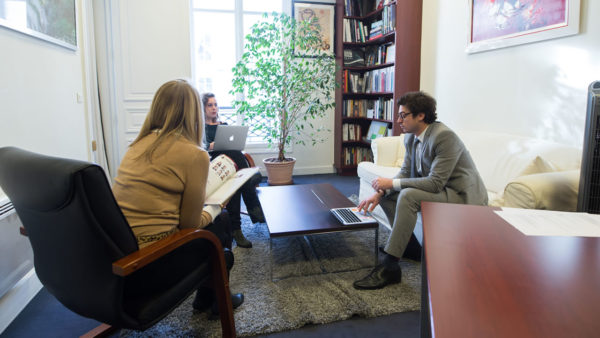 Consulting services adapted to your company's position in its life cycle
Zalis always relates the strategy of a business to its position in its life cycle. Advising a business requires an understanding of its ability to adapt and even to transform its internal characteristics (its nature, organization, production facilities, skills, etc.) and its external environment (customers, competitors, laws and regulations, etc.). This approach allows us to set the most appropriate implementation schedule for the circumstances of the business.
A tailor-made approach mindful of issues of confidentiality and developed in close contact with the client
Because each business is unique, our senior teams provide tailor-made solutions and recommendations, guaranteeing total confidentiality and working very closely with the client.
An ability to mobilize an extensive international network
Zalis has an extensive network in some 15 countries across five continents as a member of the BTG Global Advisory alliance (the leading international consortium of independent consulting firms, with more than 1,500 employees). Through its partners in BTG GA Zalis can help its clients meet their strategic challenges, for example by identifying targets for external growth projects or international industrial or financial investors.
Flash strategic diagnosis
You are reevaluating your company's strategy, and you would like a view from the outside, one that is detached from the operational contingencies inherent to daily business management.
Before you make any final decision, Zalis can share its understanding of the strategic challenges that your company is facing. Depending on the company's size, the availability of relevant information and your ambition, we can run a diagnosis that will take from two weeks to two months.
By focusing on the key elements that can enlighten decision makers, Zalis can cover a wide variety of aspects: new industrial projects, analysis of sectoral and competitive trends, your company's position in the business ecosystem (negotiating power of customers and suppliers; level of differentiation of your offer; new competitor and alternative offer threats; etc.); identification of stakeholders (suppliers, purchasers, distributors, prescribers, etc.) and their strategies and expectations.
Beyond analyzing the external environment, Zalis pays particular attention to a company's ability to adopt and manage a new strategy by taking into account its characteristics and ability to grow (production capacity, organization, processes, internal skills, etc.). Our flash strategic diagnosis thus provides managers with a comprehensive overview with which to identify key success factors.
This diagnosis may address a desire for a profound strategic change or simply a strategic repositioning. It can also be useful before rolling out an organic or external growth strategy.
Choosing the right growth strategy (organic growth or acquisitions?)
As part of its strategic support service, Zalis can conduct analyses and recommend actions that will allow your business to either grow organically or externally through acquisitions. Zalis's expertise can help you choose between these two growth paths or even develop a growth-mix tailored to your business.
Organic growth is generally aimed at developing an existing offer by optimizing the production and marketing of a company's products or services. Many strategies can come into play, such as: investing in production tools, R&D (innovation), developing new skills (hiring, training employees), adding new distribution methods (online sales, widening of your existing physical distribution network), etc. The question becomes how to gradually develop your business and limit the risks linked to too rapid and poorly anticipated growth. However, organic growth can be hampered by more aggressive competitors: rapid growth through an external growth strategy then becomes necessary.
Build-up, which requires the choice of a target, is part of a more complex decision-making process insofar as it involves grafting your business to another entity. The goal is saving time for your business. The motivations can be varied: eliminating competition by acquiring a business operating in your market segment, acquiring new know-how, securing outlets (customer buyouts) or procurement (supplier buyouts), etc.
With its expertise in a wide range of sectors, its national and international network and its M&A skills, Zalis can help you identify the target in this context, develop the acquisition strategy, limit any side effects and implement operational growth.
You are already well into your growth strategy's operational phase but are having difficulty managing it, especially because of the substantial increase in turnover linked to record-breaking orders coming in. This growth has increased your need for liquidity, requiring new financing and better planning.
If you are in such a situation, Zalis can help you redefine your growth objectives and align them with your company's ability to meet them. Many questions may arise:
Establishing the size of your equity, refinancing your debt, financing your working capital requirement, managing cash flow and accounts receivable collection, managing inventory, establishing team sizes and aligning skills to your ambitions, and optimizing and rationalizing costs.
Zalis knows how to build a team to complement your board of directors (or to set one up for SMEs) that will boost your creative power.
With nearly 20 years' experience specializing in providing support for companies undergoing change and crisis management, Zalis can help you manage your company's growth.