Transforming
with solidarity
In the pursuit of improving productivity and reducing costs, the public sector is now facing a profound change in the way it operates. The requirement of profitability has become a goal to be achieved against a backdrop of budgetary restrictions.
All public or semi-public entities (public institutions in particular) are engaged in modernization and transformation processes, and are adopting digital tech, in order to respond to increasing financial constraints and to improve citizens' understanding of public action, which is essential.
For example, for many years, public authorities have been working to modernize their services to adapt to new citizen uses and needs. This is one of the priorities that the French government has given to departments as part of its Action Publique 2022 program, which saims to make public services fully digital by 2022.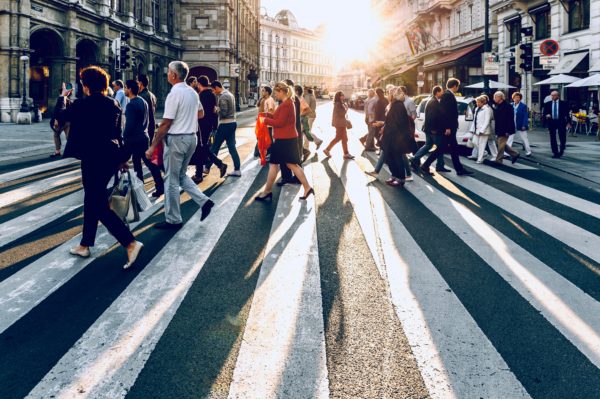 How to meet the challenges of the industry
Like the private sector, the public sector is confronted with issues of change and change management within an often restrictive legislative and regulatory framework.
In this context, these types of structures need adequate strategic support to adapt their organization to the aforementioned challenges. Those in the public sector need to focus their actions and resources for the social good and the measures needed tend to create operational issues. Change management must be adapted in order to make it possible for public bodies to concentrate their efforts on their core business: public service.
Zalis carried out a financial and organizational audit of an association with 3,000 employs that specializes in housing disadvantaged populations and whose principals are exclusively public authorities. This audit allowed us to make recommendations for the strategic reorientation of the association in order to respond to a cash flow crisis and significant debt. Since this audit, Zalis has provided strategic and operational support to the association in all its activities and management. In particular, Zalis helped the association in its partnership with another major housing company. In addition, Zalis was involved in the implementation of the structural reforms undertaken by the association, covering aspects as varied as general management, cash flow management, relations with banking partners and the legal structure of the organization.
Zalis carried out a financial and organizational audit of an association with 3,000 employs that specializes in housing disadvantaged populations and whose principals are exclusively public authorities. This audit allowed us to make recommendations for the strategic reorientation of the association in order to respond to a cash flow crisis and significant debt. Since this audit, Zalis has provided strategic and operational support to the association in all its activities and management. In particular, Zalis helped the association in its partnership with another major housing company. In addition, Zalis was involved in the implementation of the structural reforms undertaken by the association, covering aspects as varied as general management, cash flow management, relations with banking partners and the legal structure of the organization