How to become disruptive
instead of being disrupted
Our expertise in changing environments
Regulatory changes, new challenges, the digital revolution, innovation, talent mobility and the inherent need to be multidisciplinary are forcing all executives to adapt their companies to the permanent challenges they face.
Management and change management have thus become key to the performance of companies operating in constantly changing environments.
Change is frightening; it creates resistance and raises countless questions: Where and how to begin? What methods should be used? What phases should be respected? What internal and external communications to adopt? What changes are necessary to ensure that the developed strategy is effective?
As part of implementing an upstream strategy, Zalis works with its clients on a wide variety of projects, systematically ensuring that the stated ambitions and the company's ability/maturity to handle change are aligned.
On the basis of a strategy defined upstream by companies with or without Zalis's help, our teams support you in the operational implementation of your change management projects:
Deployment of strategic directions and new business models;
Operational implementation of new business line organizations;
Organizational review to boost operational performance;
Structuring a customer culture;
Simplification of procedures;
Professionalization of support functions (finance, HR in particular);
Review of management methods and coaching of top management;
Implementing a digital transformation.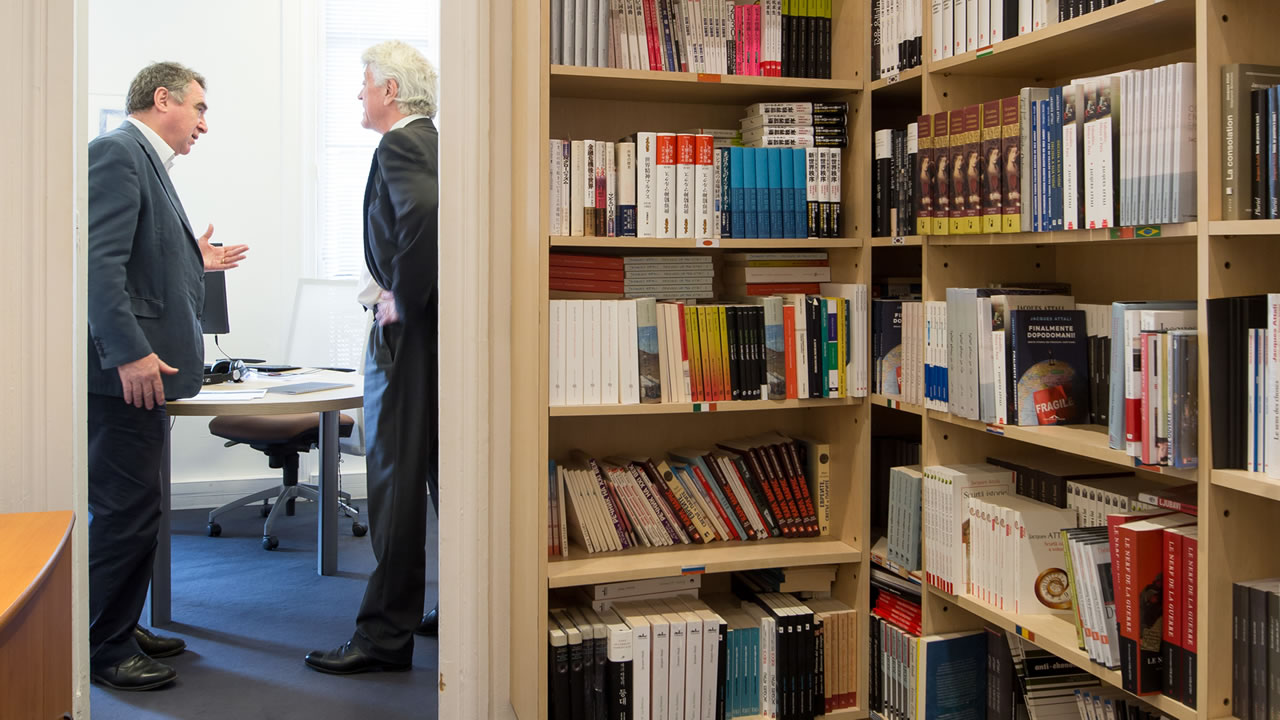 Change management adapted to a company's capacities and maturity
Because transformation and change management cannot be imposed, Zalis works to build a better organization where each stakeholder in a business can feel at home and grow, in accordance with the adopted strategy. Our approach generally takes place as follows:
Study of a company's maturity and risk mapping
Change measurement tools (mixed qualitative and quantitative approach) to measure a company's response to change actions
Individual coaching, group coaching and training
Cascading: dissemination through contact points spread throughout a business
Training and strategic coaching
Our interventions are systematically internal: they are based on specifications often developed with our prior collaboration. They can be broken down as follows:
Coaching of executives, managers and entire organizations in general management techniques
Project management
The goal is to ensure that the business as a whole understands and embraces change to be its own agent of change.
Strategic consulting in change management
Strategy consulting in change management often involves helping senior management develop a roadmap for the next five years and beyond and studying how the organization can and should evolve in this time frame to implement its strategy. This often helps to set time markers and understand the risks inherent to change.
Because the best strategy is one that can actually be implemented, Zalis approaches all strategic assignments by considering a company's particularities, its current and future ability to transform theory into practice and the people behind it. While the issues that we address with our clients are varied, certain matters come up frequently: flash strategic diagnosis; strategic repositioning; organic and external growth strategies; growth management; innovation strategies; sector analysis and competitive benchmarking; operational performance improvement.
Digital transformation: Making the right choice at the right time
Did you know that 70% of the products that our children will use in their lifetime don't yet exist? That's why it's so important for companies to constantly imagine the products and services of the future—more important than manufacturing and selling or even acquiring new technology.
Our expertise helps companies acquire a strong digital culture to increase their capacity for innovation, launch new offers at the right time, and provide an exceptional product and customer experience.